Santa Claus Collection
American Nostalgia Collection
Christmas and Winter Landscapes Collection
---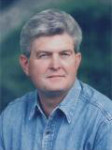 George Kovach was born in the farmlands of Cleveland Ohio in 1942. It was in early childhood when art became the focus of his life. After moving to Miami, Florida in his early teens, Kovach's interest was further stimulated, and his skill refined, by easier access to museums and art classes. He developed further after receiving a scholarship to the Art Institute of Miami. After graduating, George worked as a commercial artist before joining the Air Force in 1961. After discharge, George devoted his full attention once again to art and for over 30 years George has been working as a full-time artist.
George's landscape paintings reflect a personal sensitivity and warmth, which flow from the artist to the canvas. Each painting is eloquent and rich with a unique use of light, which has put George's work in demand among noted collectors throughout the United States. Numerous clients of prestige, both corporate and celebrity have commissioned paintings from this skilled artist. Concise and quiet in manner, George is dedicated to the integrity of his profession and strives for authenticity and accuracy in every painting.
A founding member of the Texas Cowboy Artist Association, he was awarded a Gold Medallion three consecutive years for "Best in Show."
In his own words, "Painting is a way of communicating my thoughts and feelings and the joy that I receive from my art."
Since joining the publisher, Northwoods Craftsman, in 1992, George has become "One of America's Most Versatile Artists." He loves the challenges of painting a wide variety of subjects and having his artwork appeal to almost everyone. If you look closely at a Kovach painting, you begin to understand who George is and what he stands for. You will often find churches and families in many of his pieces, as these are extremely important to him.
George has enjoyed many awards and honors. From top selling prints and recognition as one of U.S. Art Magazine's "Artist to Watch," to being the "National Guest Artist" for Milwaukee public television in 2007. His paintings and limited edition prints are collected worldwide.
D. Parks and Associates LLC is the licensing agency for his publisher, Northwoods Craftsman. Numerous foundations and vendors in the U.S. and Japan have licensed his work for jigsaw puzzles, calendars, Christmas cards, and more. George and his wife Kay live near Abilene, Texas.
CLICK HERE to learn more about opportunities for George Kovach's artworks.
---
© 2022 George Kovach / Northwoods Craftsman / D. Parks and Associates LLC, ALL RIGHTS RESERVED.