---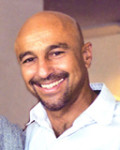 Charles Lynn Bragg was born in 1952. His father is professional artists Charles Bragg and he began his son drawing and painting instruction at an early age. Charles Lynn Bragg started printing his father's limited edition etchings at age 17 and then, soon after, went on to create and print his own etching plates and editions.
Charles Lynn Bragg studied at the California Institute of the Arts, UCLA extension, Otis School of Art and Design, other universities, and private sessions with artists and sculptors in the USA, Italy, and Japan. He recently studied at California State University at Long Beach as a BFA sculpture major. He has taught computer graphics, painting, lithography and etching, and he is adept in a variety of media, including pencil, pastel, oil, acrylic, watercolor and gouache painting, sculpture. His work has been exhibited inter­nationally in galleries and as illustrations for magazines and environmental conservation campaigns.
Charles Lynn Bragg that popular and prolific Los Angeles artist strongly believes that communicating his thoughts and feelings through his artistic creations to an international audience is the key to his success and happiness as an artist. "Chick" (his nick name) has had continued success with his wildlife, abstract and surrealistic paintings.
Charles Lynn Bragg is best known for his compassionate environmental and marine images of animals and our planet.
CLICK HERE to learn more about opportunities for licensing Charles Bragg artworks.
---
© 2022 Charles Lynn Bragg / Licensed by D. Parks and Associates LLC, ALL RIGHTS RESERVED.